After a fair bit of design and planning, I'm finally ready to present the Cold War Stacker project!!
Before we get to the modding, a special thanks to CoolerMaster is in order for sponsoring this mod and providing me with a shiny new Stacker 810 to cut into! Big thanks go out to Knud, Joost, and Ron over in CM Europe, and to Bryant and Kathy over at CM USA.
Hopefully this mod will stimulate some thought and discussion about case modding in general, but especially in regards to the upcoming Case Mod Contest sponsored by CoolerMaster later this season. Competition will be fierce as always, so the sooner you guys start brainstorming and sketching out ideas, the better!
I'll be updating this project log periodically as the mod progresses. This will be the most costly and time-consuming mod project I've worked on so far, so please be patient! There's going to be a lot to see here, including some aluminium welding as well as some tricky electrical work. For those interested, I'll also be maintaining a complete parts list of everything used. This isn't going to be a modding how-to but hopefully some of what you see here will come in handy when you start working on your own creations.
The following sketches were put together using Google Sketch-Up. I decided to give this program a shot after seeing some impressive work done by a couple of modders here. I'm really glad I did, but you guys can judge the results for yourselves.
ENJOY!!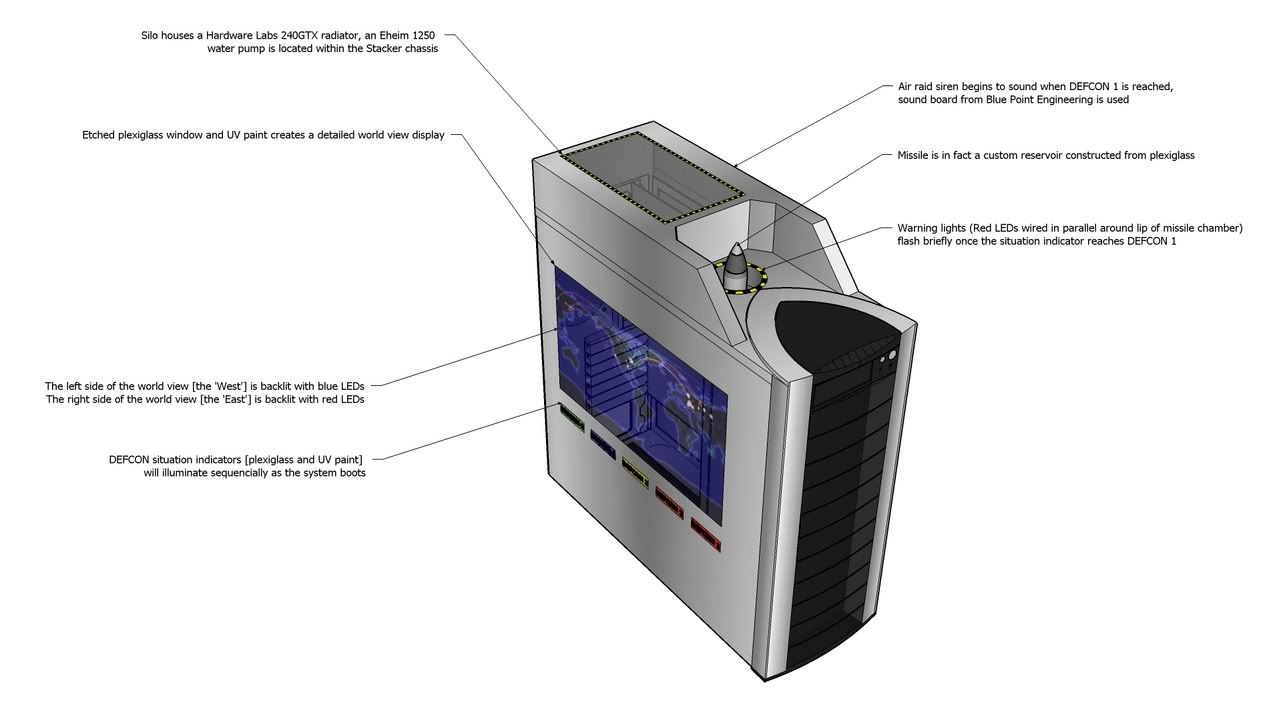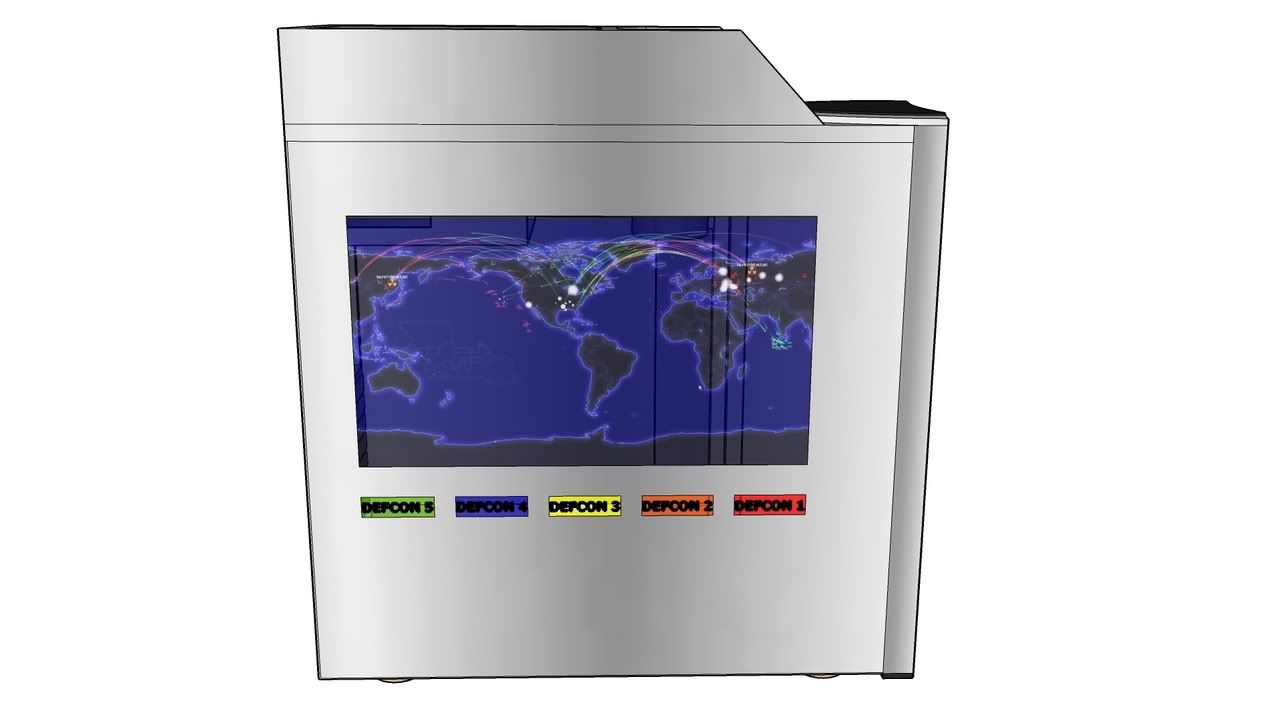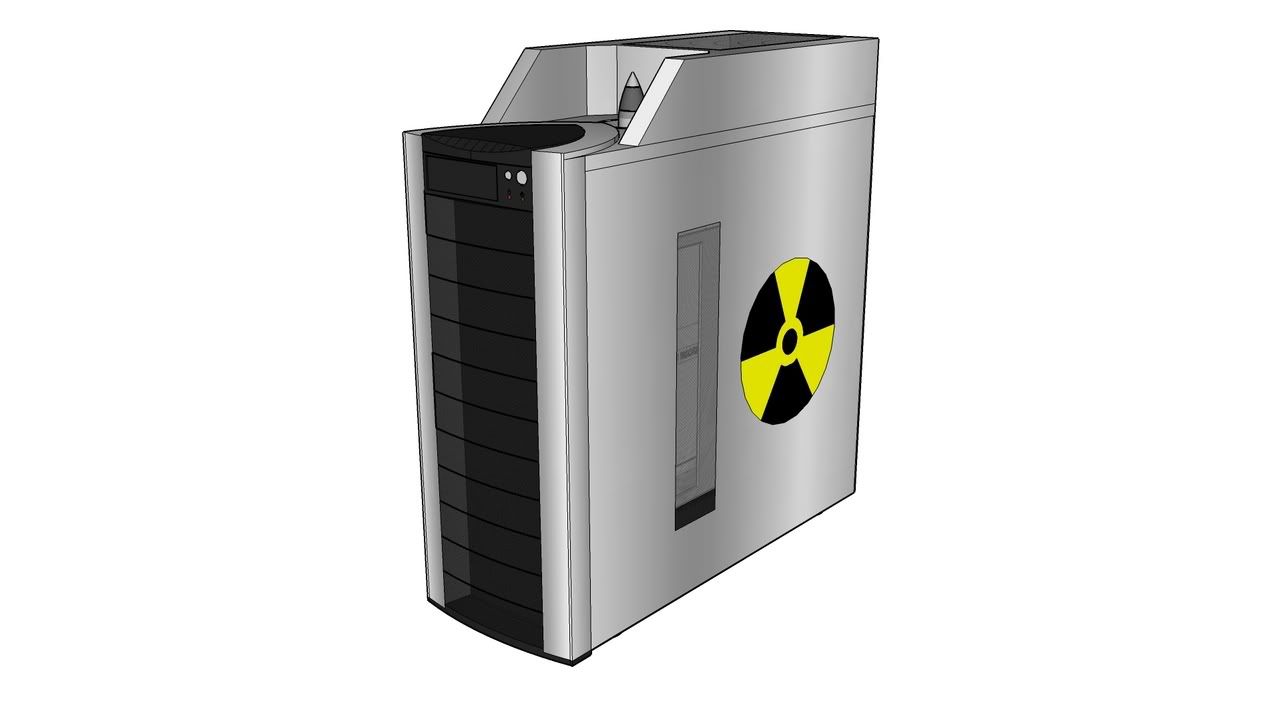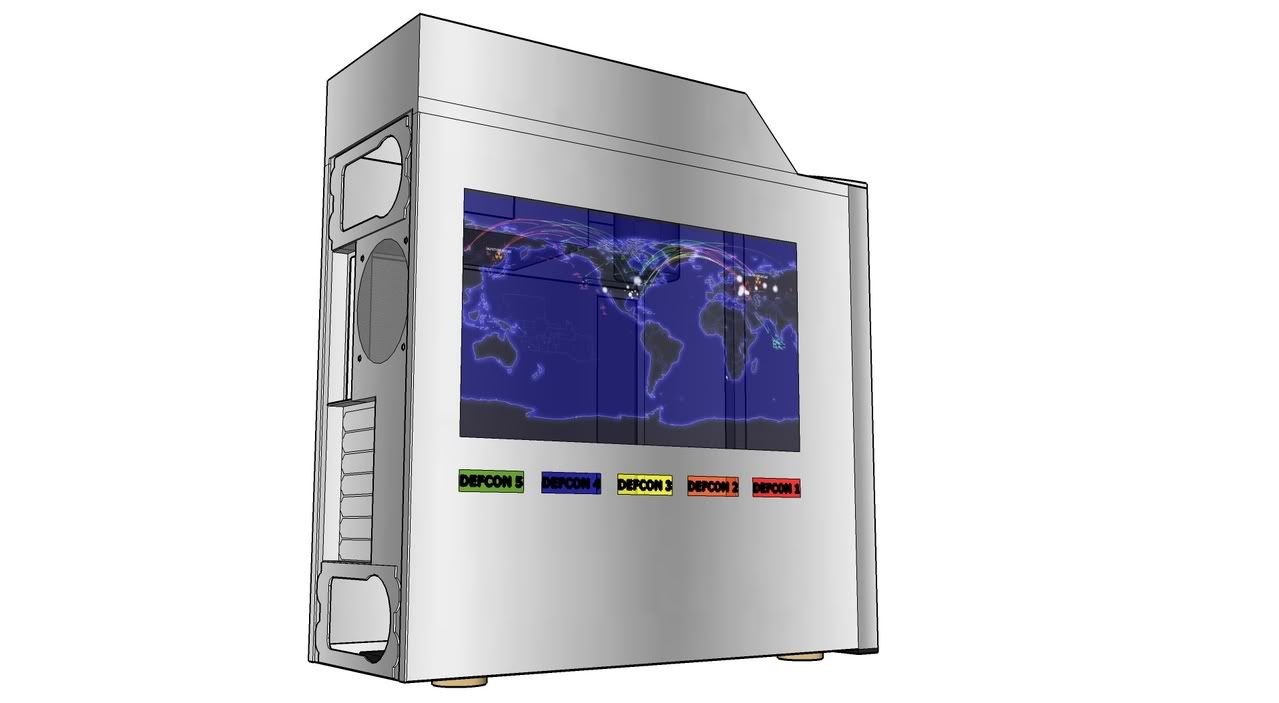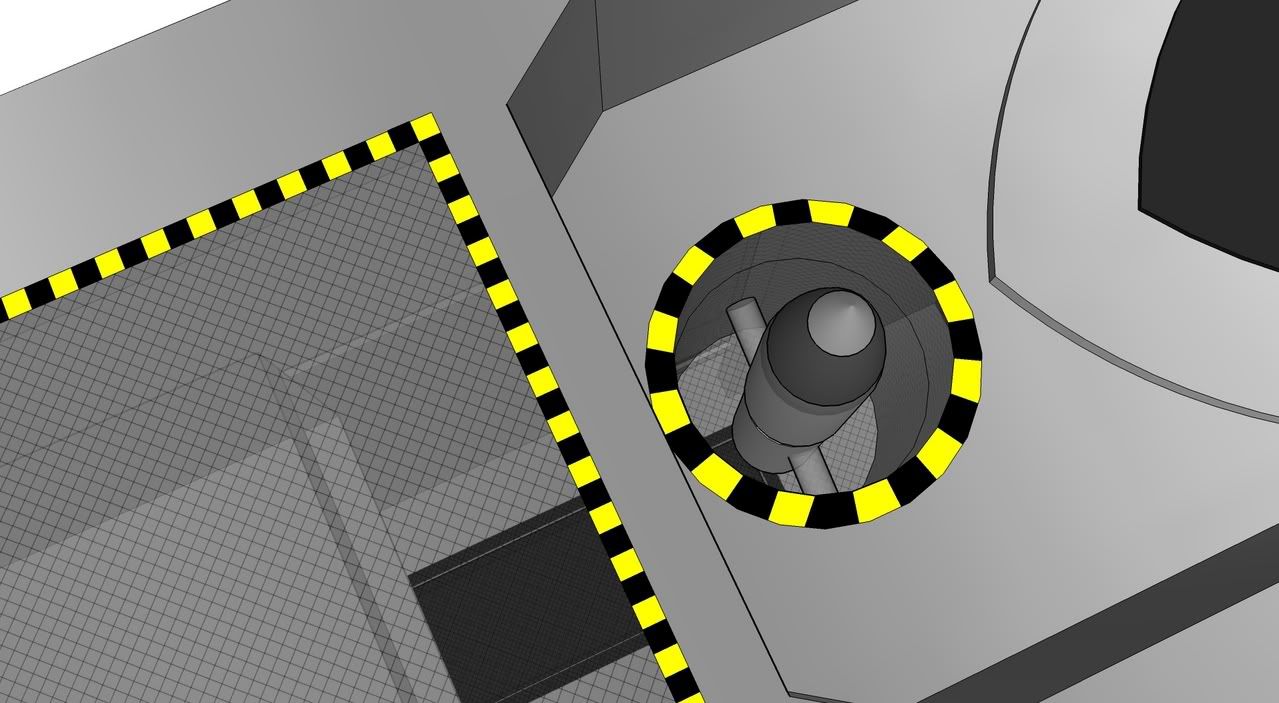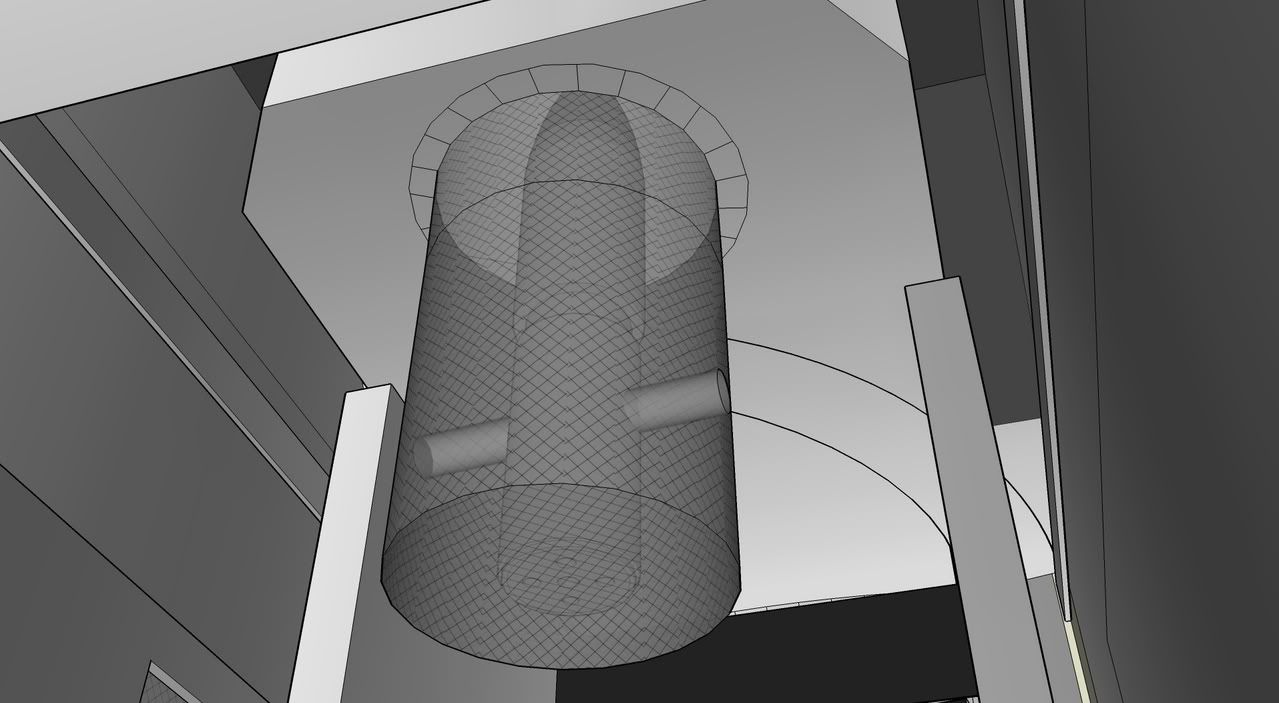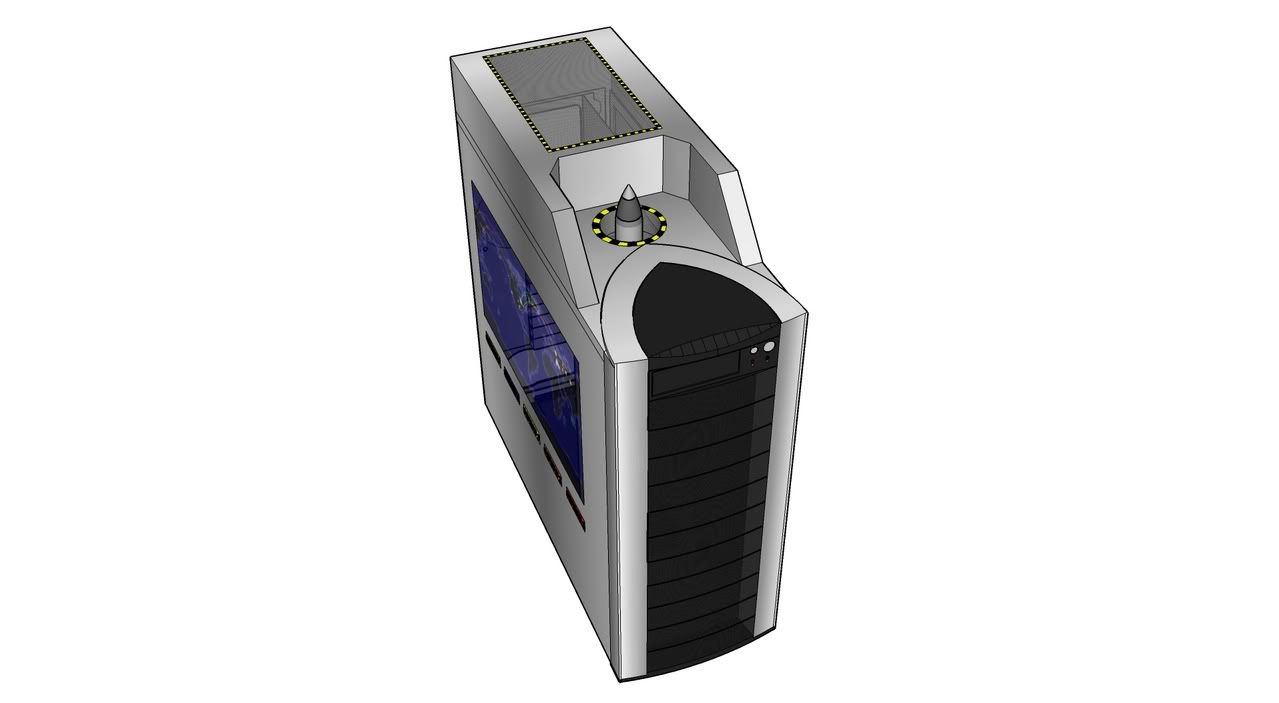 Questions and comments are always welcome. This project log isn't here for me to simply show off my work and ignore other people's posts. A lot of feedback from members and others has already gone into the design of this mod, so it really is a group effort.
We're here to get into the case-bashing spirit... happy modding!